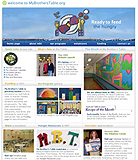 NON-PROFIT: My Brothers Table of Lynn MA.
Design, development and ongoing maintenance

My Brother's Table was founded in 1982, 2500 volunteers a year assist a small staff in serving a hot, nutritious meal 365 days a year. An average of 200 hungry, homeless, or lonely people are MBT dinner guests each day. Privately funded, one of the requirements for the new website was to be able to accept online donations without the expensive fees and monthly minimums usually associated with online credit card processing.



The ultimate goal of the website was first to effectively communicate the MBT mission, its story and volunteer opportunities to existing and new supporters. The second goal was to begin developing online tools to assist the staff and help make their time as productive as possible.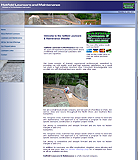 LOCAL SMALL BUSINESS: Hatfield Lawn Care located in Nahant MA.
Design, development, ongoing maintenance and email management

Hatfield Lawn Care is a local business based on the North Shore of Boston. Starting out as a traditional lawn and yard maintenance business, they have quickly grown to include high end landscaping and construction services.



One of the main goals of their new website was to show some of their new projects with particular focus on communicating about new service offerings to clients who may have been unaware of their expanding capabilities. We developed a cost effect website design that included a project/photo gallery to showcase their broad range of work. The website has been successful with several visitors requesting consultations that resulted in new business for the company. Existing customers also use the site to request and schedule reoccurring work through the year.



LOCAL SMALL BUSINESS: MS Construction General Contractor located in Nahant MA.
Design, development, ongoing maintenance and email management
M.S. Construction is another local family-owned business on the Boston's North Shore. With over twenty year's experience it was time to showcase the wide range of quality work that has made their business a success.



The website features over a dozen online photo galleries showcasing their work. Visitors are given a "slide show" option to view each gallery or browse at their own pace. The website provides an easy to navigate snapshot of the M.S. Construction company complete with vendor/partners, a client testimonial page and more.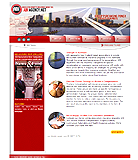 BUSINESS: Association Benefits Insurance Agency of Boston MA.
Design, development and ongoing maintenance

With ABI, we provided several initial design schemes to find the right look for their growing New England based business. After organizing content and reviewing their business objectives, we evolved an architecture diagram for the new website. The ability to review the entire website on paper before production began insured our success and helped keep us on track with the project's budget and schedule.



Several interactive forms populate the website. These online quote forms offer prospective clients a quick and easy way to provide basic information about their business and insurance needs. The website also features informative pages from each of ABI's program and association partners.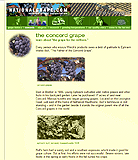 BUSINESS: National Grape Cooperative.
Design, development and ongoing maintenance

Both a public "informational" website and "member access only" extranet for the National Grape Cooperative of Westfield, New York. National Grape Cooperative is a 1,500 member cooperative with grape growing regions in upstate New York, Pennsylvania, Michigan, and Yakima Valley, Washington.  National Grape is the parent company of Welch's, one of the most successful brand name food companies in America.



The member's only portion of the site is extensive and updated weekly, offering the growers industry news and events, cooperative policies and resources, crop management information and tools as well as the latest financial and crop payment information.